Friends who have seen "Gossip Girl" may have heard of it as an industrial area in southwestern New York and where many young people in New York City dream come together. The "lonely boy" in Gossip Girl came from there, and Brooklyn, real life is full of fashionable men and women, they love street style and interesting things, the youngest and most dynamic Street beat here! Sports shorts and fun printing is the favorite of local girls, simple but full of youthful street infection can affect everyone. Daring single product hit color and sports mix and match style, that is a good interpretation of the Brooklyn fashion; young nothing is impossible! Today AE-APPAREL & EDIT brand fashion for everyone to bring the most dynamic Brooklyn Street beat, take a look now!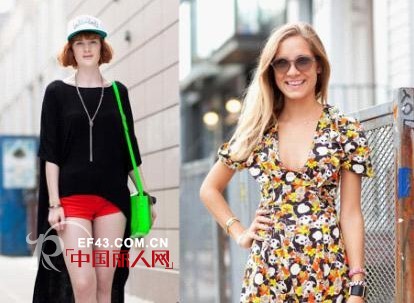 (Brooklyn Fashion Street beat)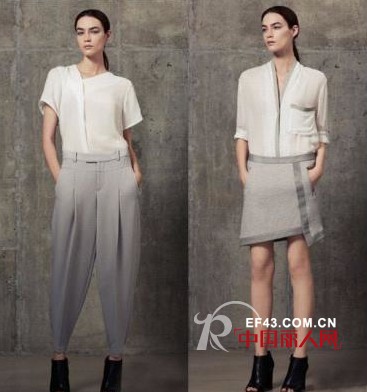 (Helmut Lang 2013 Spring Vacation Series)
Avant-garde drape has become AE-APPAREL & EDIT brand fashion these years logo. To meet the consumer, women joined the customers in different areas of life and different lifestyle needs of the clothing, showing the women's self-confidence, charming, publicity of the role of deduction, and wisdom, fashion taste for the glorified body positioning of the multi-brand style . Rex KinG Lin, the A / E brand's famous designer, thinks it seems time to change something. The new autumn and winter new products, there are still familiar with the casual and lovely, but more new and relaxed, falling profile. The Aloe Fashion A / E brand, which follows the international fashion show, has achieved unprecedented performance with its continuous innovation and high-quality fashion positioning, winning a large number of end customers and women's franchisees alike! To become the leading fashion women's fashion brand in Shenzhen.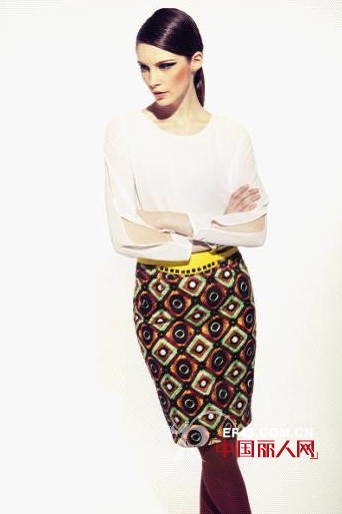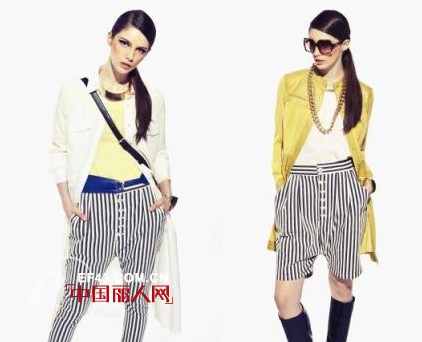 (AE-APPAREL & EDIT 2012 autumn and winter new products)
AE-APPAREL & EDIT brand fashion expectations bring the wearer casual, detached clothing fashion sense, but also committed to bringing the wearer new transformation and rebirth. High heels with stiff coat, and black stitching sweater - sweater Sleeve is not the usual style, but the loose version, looks handsome and casual and revealing the beauty of a woman. Such a surprising detail is puzzling. Because even more amazing is that those crazy digital prints that are going to be hot - whether in short skirts or trousers - are made of knitted fabrics, with whom it can not be stunning. Shenzhen Fashion Lianuu A / E brand has an efficient marketing team, online video system, remote management, directing terminal, powerful retail terminal management services. Provide sufficient goods support, with a large number of fewer product combinations, innovative Cutting-edge products, an endless stream. Even the slave fashion AE-APPAREL & EDIT brand in the fall and winter 2012 stage will be A / E woman casual casual and beautiful atmosphere show dripping exquisite ......
All kind of products of Wooden Household. Wooden Clock , Wooden Box , Wooden Plate ,wooden room decoraton,Wooden Candle Holder,Wooden Photo Frame,wooden mirror, Wooden Shelf ,Wooden Wall Hanging,indoor led decoration,outdoor led decoration,glass led decoration and so on .accpet any color and antique finish, peeling off finish,fire finish and so on.The main ting is that we accept your design and free sample. sooner delivery time and good service.own 20 years of professional production expreience in wooden household. we also passed wooden inspetion,paint inspection and so on ,you can buy it at ease.we look forward to your cooperation.
Wooden Household
Wooden Clock,Wooden Box,Wooden Plate,Wooden Candle Holder
Huangyan Taizhou Chenhang Art & Craft Factory , https://www.chartwares.com