Chinese famous brand Carmen Karman with "elegant, intellectual, fashion, passion" for the design concept, the overall unique design and details of the delicate combination of the most popular elements are used internationally, comfortable, high-quality fabrics and chic, elegant three-dimensional Cutting tailoring and processing, and integration of fashion, elegance, classic and intellectual, passionate fashion elements, to create a new generation of contemporary women's wisdom and self-confidence, so that every element of clothing can show a sweet, elegant and yet noble quality. Committed to guide the development of the world's high-class women's fashion, fashion, intellectual new women to create the most fashionable personality and elegant clothing brand, highlighting the female taste and brand value.
Collecting the international trend of the fashion factor and the passion of women's dreams, Karman International Fashion Co., Ltd. since its inception in 1997 to the leading company operating philosophy and pragmatic, efficient and people-oriented entrepreneurial spirit, adhere to the fashion counterparts, innovation, Make Calvin steady development of enterprises, a dazzling apparel industry Pearl.
In recent years, Ka Man Enterprises to accelerate the pace of international operations, the Hong Kong operations headquarters in mainland China set up a vertical brand operation center, and in the Chinese fashion capital Humen established a research and development, production and logistics base, the rapid expansion of the market network to mainland China , Southeast Asia and other regions, and now has more than 100 sales terminals.
Calumet owns CARMEN, SANOS, A.DESIGN and BOTTI's four independent apparel brands, all of which are well-known in the ladies' apparel market. Among them, the CARMEN brand's products have gained an outstanding taste and distinct style from the fashion industry Highly regarded, its unique design concept reflects the clever combination of Western-style cultural trends with the traditional oriental charm. The style is elegant and full of passion, favored by oriental fashion women. CARMEN brand in the Mainland has won the "China Famous Brand" "outstanding women's clothing brand in Guangdong Province" "TVB Miss China campaign selected clothing sponsor" and other awards.
Karman, a glow with vitality and passion of the outstanding garment enterprises, are pioneers in the passion for work in all parts of the world, for all the beauty of women bring a charming dress experience!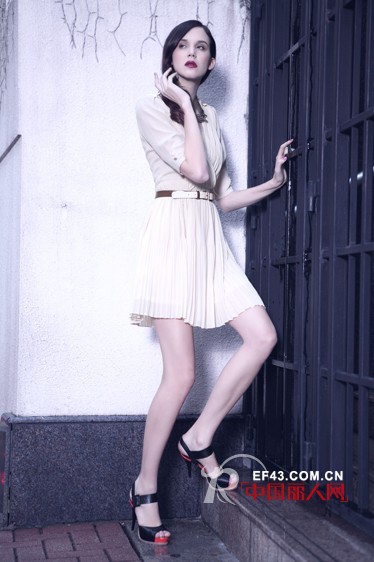 Brand Style
Fashion, passion, elegance and intellectuality are the perfect temperament pursued by women in modern times. They are also the eternal style that the Carmen brand strives to create.
Consumer groups
25-45 year-old urban women; they are trendy, romantic, sexy, intelligent women's pursuit of passion, personality and fashion; full of love for life, through the elegant and sexy style of clothing, reveal the heart's desire and the pursuit of rich!
product price
Spring and summer: 400-1800 autumn and winter: 500-2500 fur: 3000-50000
Join qualification
1, Natural or corporate legal person with independent civil liability;
2, have a good business reputation, with brand women's sales, management experience;
3, personally involved in operations, rich relationships;
4, able to meet the financial strength of franchise operations;
5, to comply with a unified card brand management and marketing operations.
Joining conditions and processes
1, Intention Advisory: Phone or visit the website for consultation.
2, fill in the application: fill out the intention to join the table, fax or send e-mail.
3, access to information: the intention of customers to the company for the relevant product catalogs, store image.
4, to determine the qualification: assessment of franchisee qualification, the payment of sincerity.
5, the market research: inspection company store operations, study franchisee site selection.
6, sign the contract: After the inspection to the company signed a contract to join, pay the relevant fees.
7, store decoration: design drawings, decoration store.
8, opening preparations: the company staff professional training, implementation of goods configuration.
9, Opened: delivery, opening, operation and maintenance.
National toll-free hotline:
Knit hats are essential to keep warm in winter. Of course, many fashion people wear them just for decoration.

Our knit hats shape are very popular in European and American professional buyers. Knit

hat can be used as very good promotional products, the logo can be printed or embroidered on hat, it will be very obvious when you wear hat on head. It's a good way to advertise.





Knit Hat,Children Hat,Kids Hat,Adult Hat
Yangzhou B&H IMP. & EXP. CO.,LTD , https://www.bh-accessories.com