Lead: If you can't accept perspective, it doesn't matter. Try skirts with partial perspective effects, perhaps more dazzling than straightforward exposure. Women do not have to worry about whether the bra is easy to fall off and the splicing of the gauze dress not only improves the safety of the appearance, but also enables you to gain unlimited mystery.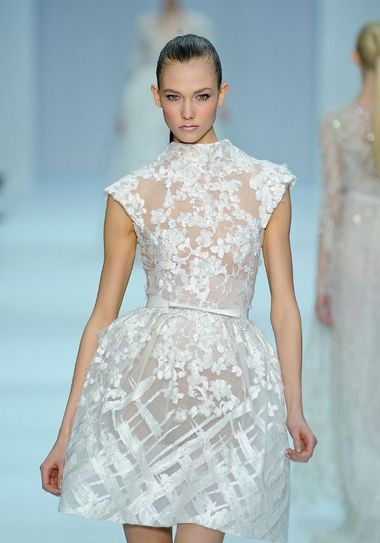 1.Elie Saab
Elie Saab, who is known for her lightness and beauty, not only guided the style trend of the red carpet in the past two years, but also provided guidance for life-oriented dress. In this season, the short-skinned part of the sheer tulle skirt became a highlight of the brand. Although it is a high-level customized piece, the subtle and minimalist style has won the popularity of the public.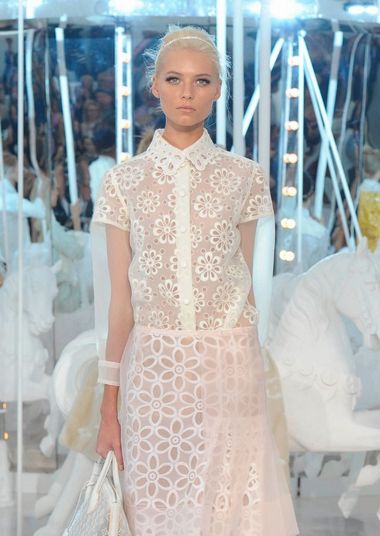 2.Louis Vuitton
Hollow laser-cut flowers have become the signature style of Louis Vuitton this season, and the stitching of long-sleeved tulle has become the highlight of icing on the clothes. It not only weakened the impact of avant-garde fashion, but also won the people's mind with a pure posture.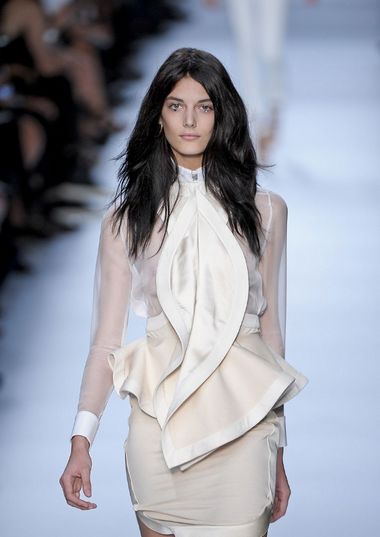 3. Givenchy
Inspired by the inspiration of surfers and mermaids, Givenchy has a unique tailoring effect, but also do not forget to integrate into the feminine. Perspective gauze brings a sense of breath to the whole, making the woman's charm just right
4.Valentino
For the traditional style of subversion perspective, Valentino's work in this season is more convincing. Compared with the sexyness that other brands give, valentino uses the combination of sheer gauze and printed skirt to create a sense of ethereality, which is enough to become a model of perspective tulle.
Function pager_path_getFullURL(currentPage, pageSize) { var seoPagerView = "true"; if (seoPagerView == "true") { var searchPagerView = "false"; var noPagePre = "false"; var pageExt = "/"; var param = " ";var fullURL = ""; fullURL += "/article/4adb7252378bb2a801379213cd68003a/"; if (searchPagerView == "false") { if (!(currentPage == 1 && pageExt == "/")) { if (noPagePre == "false") { fullURL += "p"; } fullURL += currentPage+pageExt; } }else{ var paramSign = (fullURL.indexOf("?") == -1) ? "?" : "& ";fullURL += paramSign+"page="+currentPage+param; } return fullURL; }else{//Common page path var param = ""; var path = "/article/4adb7252378bb2a801379213cd68003a/"; var paramSign = ""; If (param != null && param != "") { paramSign = (path.indexOf("?") == -1) ? "?" : "&" path += paramSign; path += param.replace( "&",""); } if (currentPage != 1) { paramSign = (path.indexOf("?") == -1) ? "?" : "&"; path += paramSign; path += "page="+currentPage; } if (pageSize) { paramSign = (path.indexOf("?") == -1) ? "?" : "&"; path += paramSign; path +="pageSize="+pageSize; } return path; } }
Previous 1 2 Next
Solid Vest,Women Solid Vest,Foldable Solid Vest,Ultralight Solid Vest
Shijiazhuang Damei Co., Ltd. , https://www.dameijacket.com