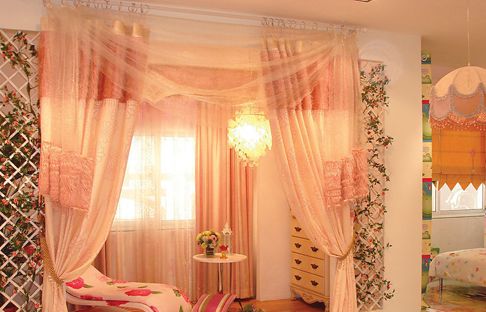 Many consumers have their own consumer personality and consumer demand, and now home textile products with a serious homogenization in the market can no longer meet their consumer demand. For this reason, many companies have broken through the current situation of excessive homogeneity of their products and have found a place in the consumer market of home textiles. They have seized the development trend of market segmentation and started to establish their own characteristics by starting to position the brand. Let franchisees let consumers remember themselves, import as much capital and market support as possible into their businesses, and increase their brand strength and strength.
Here we come to recognize several styles of the most common home textile brands.
Traditional Chinese style
When it comes to Chinese style bedding, I have to mention Yulan Home Textiles. Yulan has received a lot of attention from the concept of "Chinese cultural home textiles" to the launch of blue-and-white flower products. "Green Rain," Yulan Home Textiles was born in Jiangxi Province, seizing Jiangxi's unique porcelain culture, using Jingdezhen blue flowers as the main element of its products, and integrating Chinese classical weddings, adding modern elements to Chinese traditional classics. The classical Chinese charm is added to fashion, and the products with unique connotation are used to interpret the modern lifestyle and strive to create a Chinese cultural home textile.
Yulan's flagship product, the blue-and-white series, perfectly matches white and blue and outlines a picture of a peony with a thick, faded finish. This piece of blue-and-white pictures has attracted many franchisees' eyeballs. As the franchisee Mr. Chen said, the reason why he chose to join Yulan was that he was attracted by the characteristics of blue-and-white bedding. With the impact of modernity, it depicts a fresh and timeless map of the south of the Yangtze River.
In order to dig deeper into the blue-and-white culture and create unique Chinese cultural home textiles, in August, Rainland Home Textiles also held a seminar on blue-and-white products with the School of Design Art of the Jingdezhen Ceramic Institute. The blue-and-white culture will be better served by the school-enterprise cooperation. Into the rain orchid products.
2. Classic luxury European style
European style is the style of many home textile brand products. These home textile brands cater to the market consumer demand and continue to develop and produce consumer-oriented products. Taking the European neo-classicism of Aisha Home Textiles as an example, it will embody the details of European and American styles and interpret their products with European neo-classicalism to create a graceful and elegant sense of rhythm for the products, giving rise to a kind of similarity. After careful taste. What about European neo-classicalism? How is it reflected in Aisha's bedding?
The neo-classical European style is characterized by a more subtle and sophisticated decoration, a hard and straight line accompanied by graceful soft decoration, classical infusion of simple and practical modern design, making the furniture more spiritual , making classical beauty penetrate the years, live alive in our side.
Aisha European neo-classical style includes Ai Milan casual fashion series, Baroque classic series, Prague wedding series, Rococo warm series. These series of products integrate neo-classical synonymous with "elegant and harmonious" into the color matching of the product, with white, gold, yellow, and dark red as the main colors. They are adorned with inlaid embroidery, silk flowers, and ribbons. Other brightly colored beddings such as light yellow, light chrysanthemum and light brown make the whole product appear bright and generous, naturally producing an extraordinary magnanimity, bringing western-style romance and gentleness to consumers.
3. Fashion British style
In recent years, the British style is not only hot in the field of clothing, but also in the field of home textiles. In particular, during the London Olympics, many home textile brands launched products with the London Olympics, which is a combination of young British fashion style. Such as the more love to introduce the Fun · British style series products, with its affordable prices, stylish British College style design, the product on the one hand, the city is deeply loved by many 80,90 after the family.
British style, literally understood as "British style" (Britain also known as England), was derived from the British Victorian period. The British style is characterized by naturalness, elegance, subtlety, and dignity. Apart from the academic style, the most prominent feature is the British Royal character.
As the general agent in the Asia-Pacific region, St. Franck's Home Textiles is a British company, and its products have brought a strong British royal style. It inherits 100 years of royal Seiko textile techniques. Its luxury products tell consumers what a typical royal royal product is and what is the noble life of the British royal family. It allows consumers to truly experience the noble enjoyment of royal royal textiles.
There are many home textile brands with rich features such as the Jiangnan coarse cloth culture presented by Han Lin in the beginning of the period, the perfect silk embroidery craftsmanship of classical and modern oriental embroidery, and the luxurious luxury but unassuming classics of Sha Sha home textiles. European style and so on are all necessary measures for enterprises to seize the market in the fierce market competition. Market segmentation is an undoubted development trend. How to subdivide and win market segments has already set an example.
All stars cheerleading uniform: it's made from 250gsm/260gsm lycra and some popular mystique fabric and custom mesh fabric. Our prices are based on the custom design and fabric required. It's around $ 30 -$70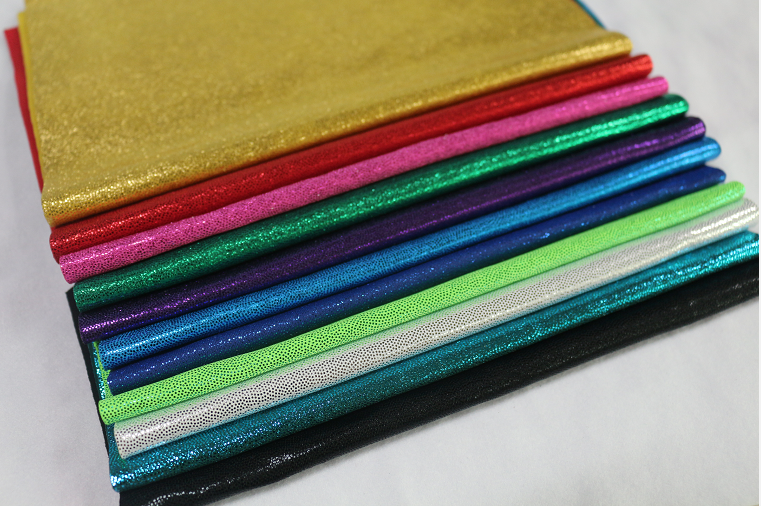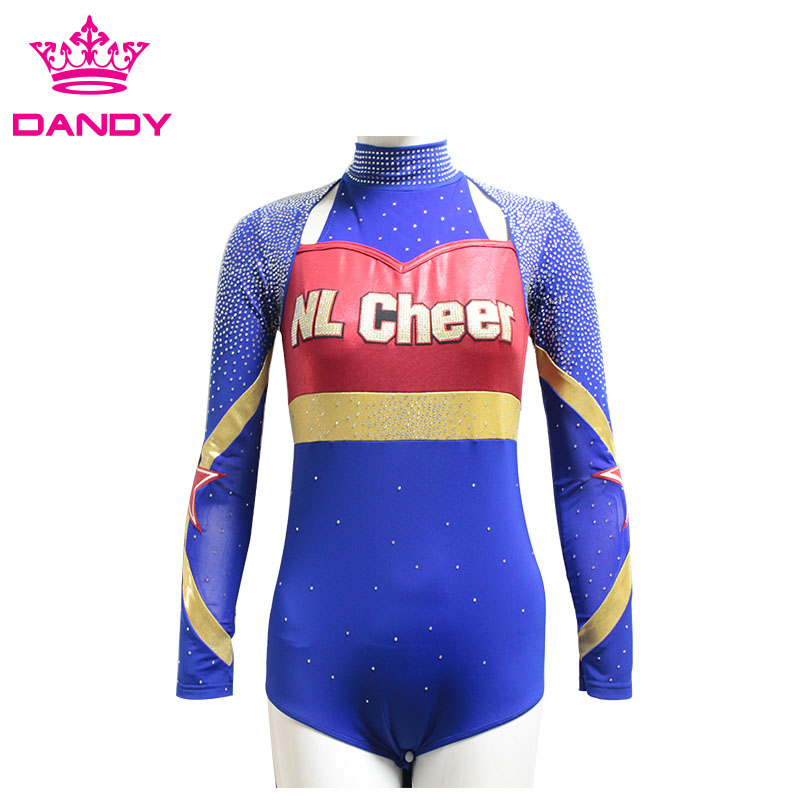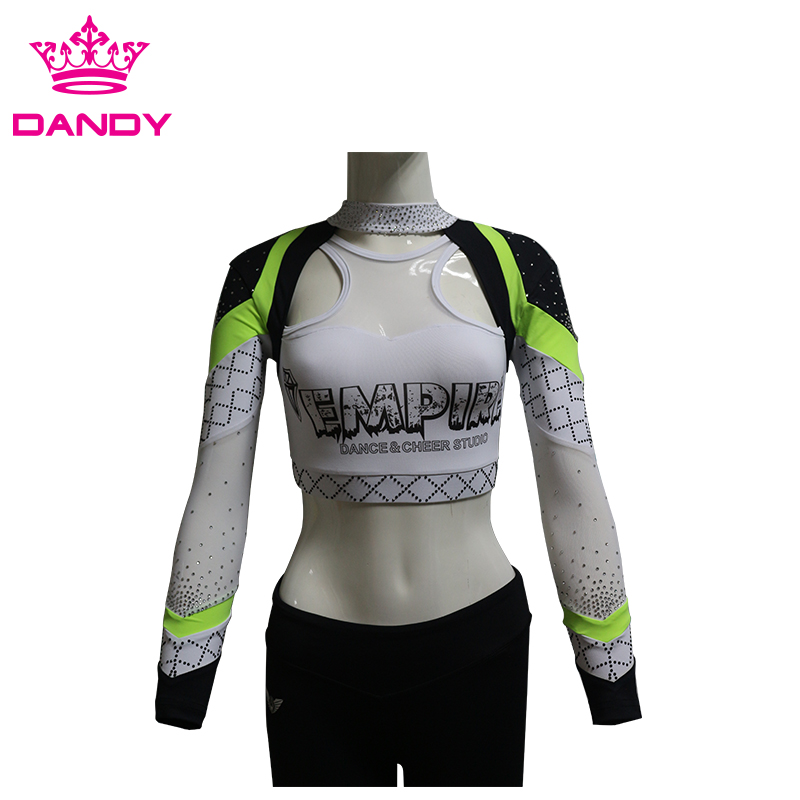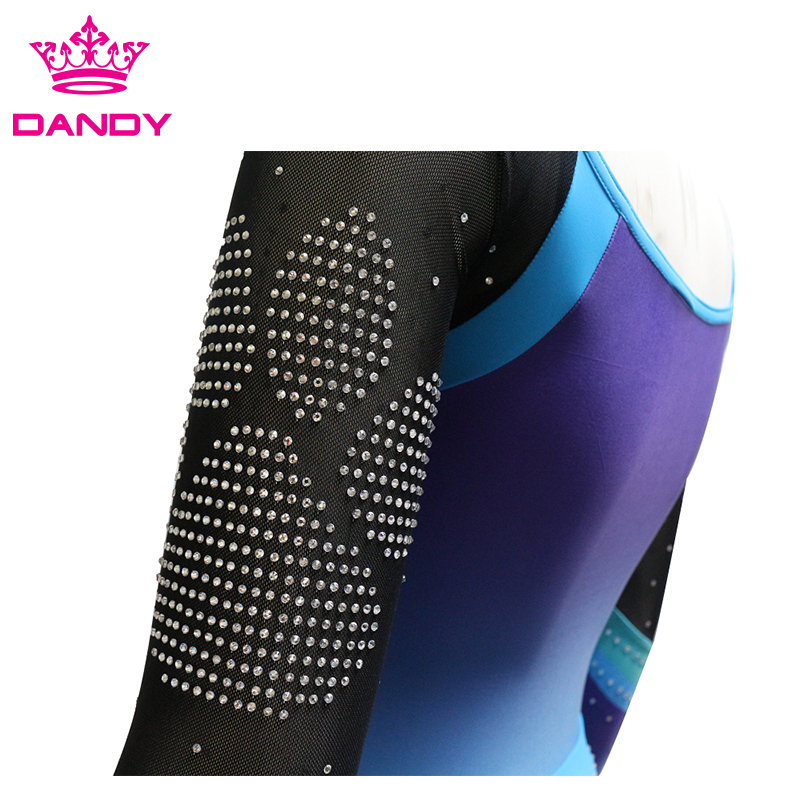 All Stars Cheerleading Uniforms
All Star Cheerleading Uniforms,Cheerleading Uniforms,Custom Cheerleading Uniforms,Cheerleader Uniform
Guangzhou Dandy sporting goods Ltd , https://www.dandysportswear.com